Welcome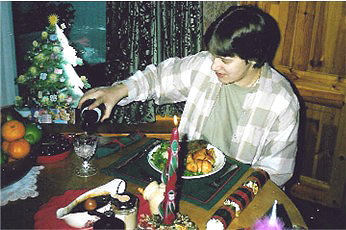 Hello one and all.
It has been a busy summer. I seem to have been permanently running from one event to the next, imitating the celebrated blue-arsed-fly. Then suddenly, with very little warning, the end of the year is at hand.
Of course, one of the highlights of the past few months has been the publication of "The Shewstone" which is the first book from me in four years. I promise there will not be such a long gap before the next one. To which end, I am currently getting stuck into the first draft of a new manuscript. More detail will follow, once I'm further along the road.
Other news is the release of my first audio book. BSB have brought out The Temple at Landfall, narrated by Samantha McManus.
Given my record of updating my website, it is unlikely I'll be changing anything soon, so may I take this chance to wish everyone a Merry Christmas, Happy New Year, and an utterly awesome 2017.