Welcome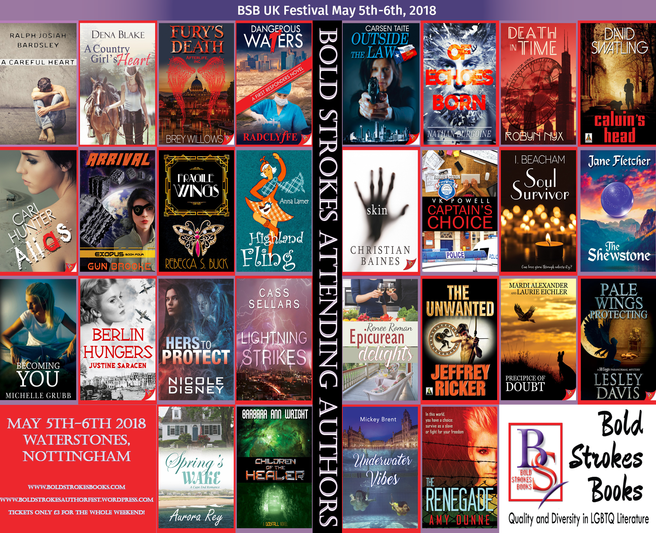 Hello one and all.
The 9th annual BSB book festival in Nottingham, England, is going to be much, much bigger than ever before, with authors flying over from the USA, including the awesome Radclyffe herself.
There will be discussions, readings and a chance to mingle with literally dozens of authors. You'll also have the chance to get personally signed copies of our books.
For more information go to Waterstones-Nottingham.
We would all love to see you there.
---
In further news, the first draft of my next novel, "Isle of Broken Years" is now with the editor.
The publication date is set for 16/Oct/2018. As a taster, the first chapter is available online here - just follow the links starting with 'Books in Print'.